"The Metanium® Baitcast reel from Shimano® is super-lightweight, incredibly powerful, and smoother than butter on hot glass. Built for the hardcore tournament angler (or any fisherman who wants perfection!"
Vi får hoppas våren kommer snart och att den inte blir så blåsig och svinkall som den föregående då det krävdes överlevnadsoverall fram till midsommar för att inte riskera förfrysningsskador. Jag kommer satsa mycket på fisket i mitt närområde runt Skövde både efter abborre, gös och gädda denna vår. Men så fort isen släpper sitt grepp kommer det bli abborrfiske och test av en del spännande utrustningar från Shimano, bland annat är jag väldigt nyfiken på en multirulle som heter Shimano Metanium 101XG. En rulle som inte finns på den svenska marknaden, men som med stigande intresse för abborrfiske, även med multirulle, kanske gör det i framtiden. Shimano Metanium är en superlätt lågprofilare som endast väger 178 gram och som enligt förhandsinformationen skall vara som en våt dröm att kasta små beten med. Specialanpassad för det amerikanska bassfisket. Återkommer med en utvärdering här på bloggen så fort jag hunnit testfiska den.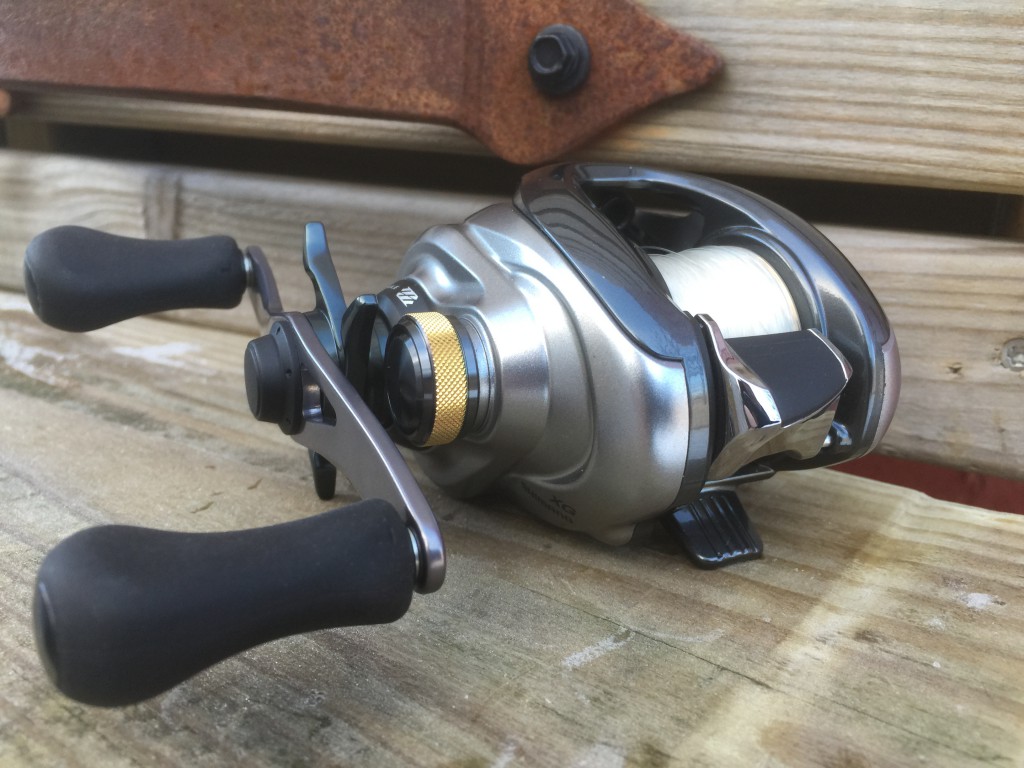 Tesfiske av Shimano Metanium i Japan.
Genomgång av Shimano Metanium USA
Specifikationer
Micro Module gearing
SVS Infinity braking system
9 S A-RB bearings (Anti-Rust) One roller bearing
Dartanium 2 drag washer
Tapered line guide
Super Stopper
X-Ship for smooth power under load
Hardened aluminum drive gear
Magnesium frame
Escape Hatch
Magnesium handle-side plate
Carbon onside plate
MET XG handle with PV paddle grips
Can be used in saltwater
Weighs only 6.2 oz. (178 gram)
Gear Ratio 8,5:1 (91,4 cm)
Hagane Body. Läs mer om Hagane konceptet här.
Med vänlig hälsning Björn "Carlo" Karlsson
Comments
Kommentarer